Cinco de Mayo Close Reading Comprehension w/ Mystery Picture Activity
00013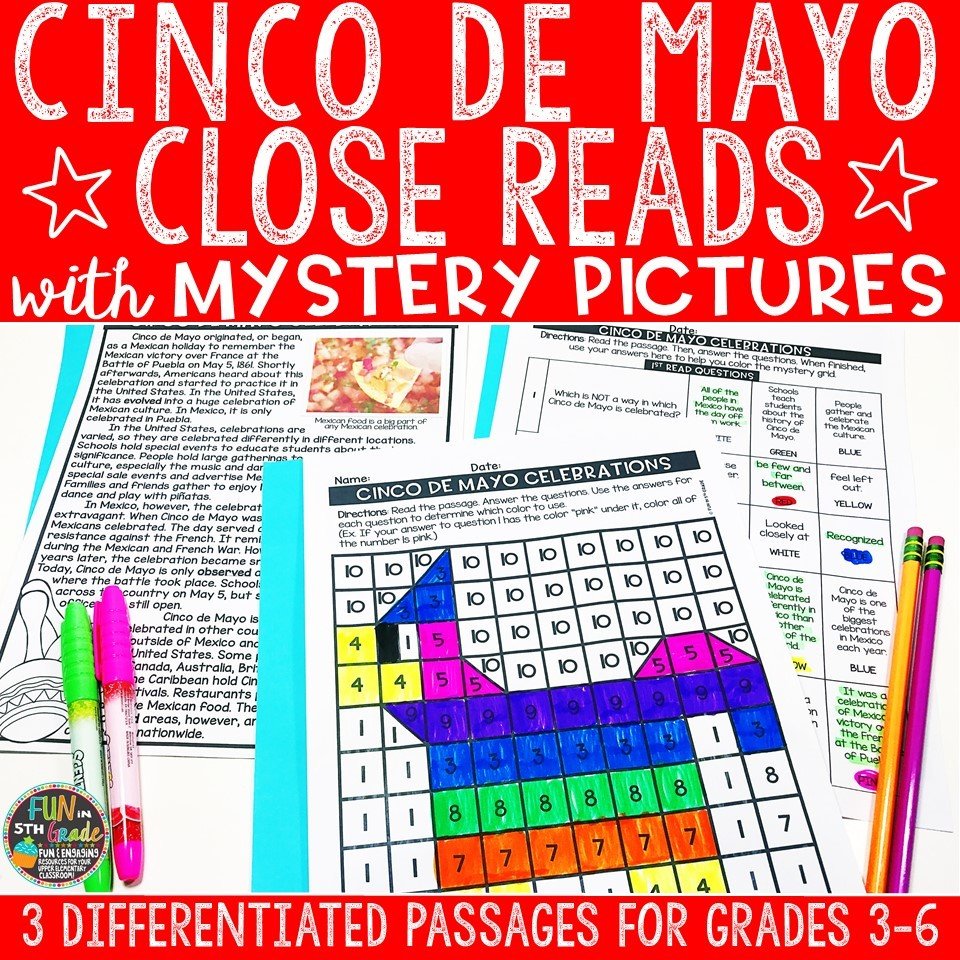 Celebrate and educate your students about the holiday of Cinco de Mayo with these fun, no prep, themed reading passages! Just print and GO!

☆Three DIFFERENT passages each DIFFERENTIATED at three DIFFERENT reading levels. There are two nonfiction texts and one fiction text. Each text comes with text dependent questions, writing prompt, graphic organizers, and a mystery grid picture.
***If you'd like to try a sample of this resource for free click here.
Features of this Resource
✔ Teacher Pages: explaining the different parts of the resource and how to use it in the classroom.
✔ Student Printables: to print for the students to keep/use during the reading. Perfect for notebooks!
✔ 3 Different Texts: each having three levels of difficulty.
✔ 10 Text Dependent Questions for each passage. Use with or without the mystery grid.
✔ 3 Writing Prompts: one for each passage
✔ 3 Mystery Grids: one for each passage
✔ Answer Keys: for the 10 text dependent questions and the mystery grid.
✔ Graphic Organizers: as an option to use with any of the texts.
Texts Included in this Resource
❶ "Celebration of Hope" a fiction passage about a young girl and her experience with the holiday
❷ "Cinco de Mayo Celebrations" an informational passage about the differences and similarities between how different countries celebrate the holiday
❸ "History of Cinco de Mayo" an informational passage about the history of the holiday; how it got started and what it's all about.
***Feedback from teachers***
"Loved this!! The students had a wonderful time coloring the picture afterwards. it was a well-deserved "break" from test prep in their eyes, while I was happy that they were still finding evidence :)"
"This is such awesome resource! My students love learning about the different holidays and things that happen during the season! They also align perfectly to our core standards. Thanks for a great resource!"
"Your mystery pictures were one of my students' favorite activities this past year! I used them in RTI as a fun spiral-type review."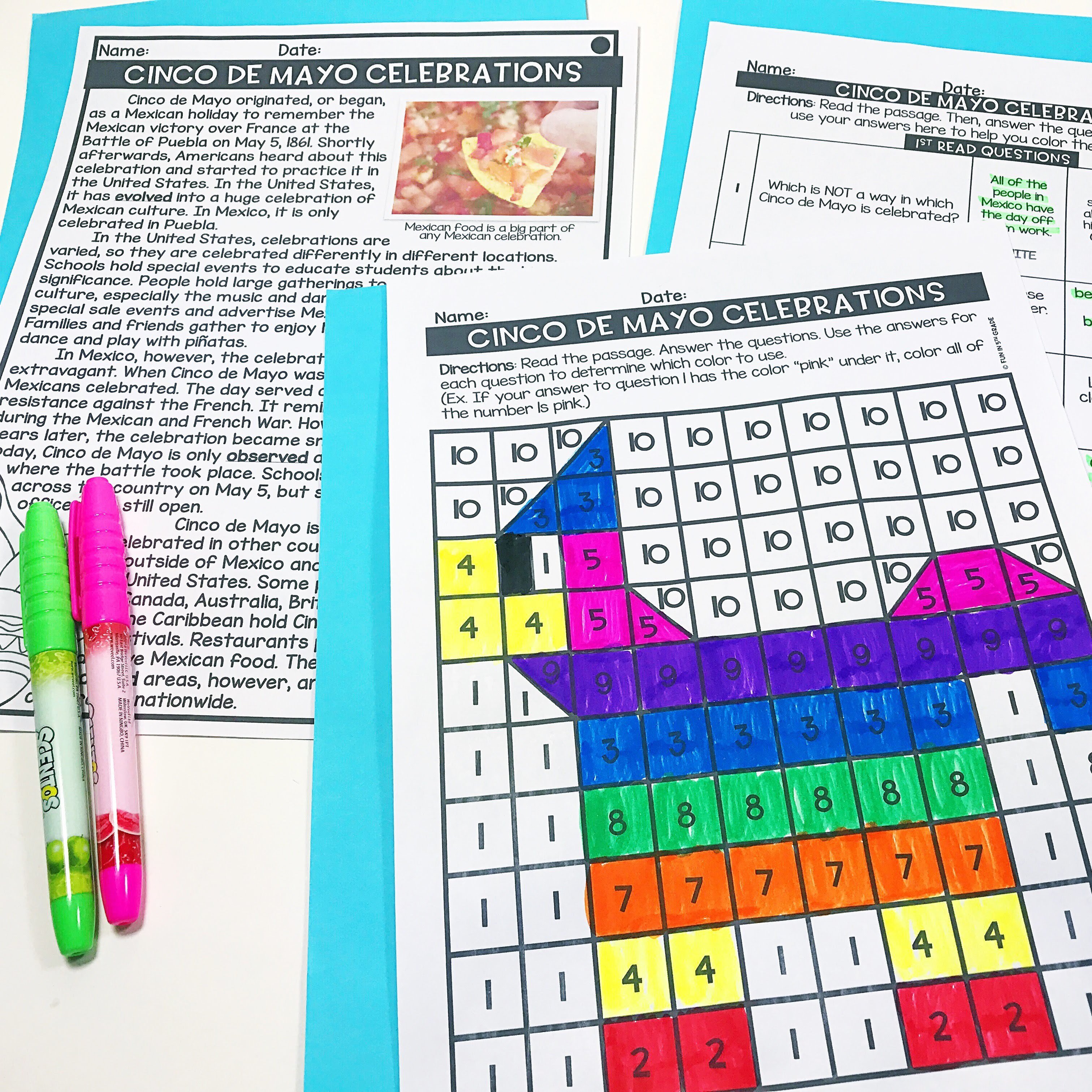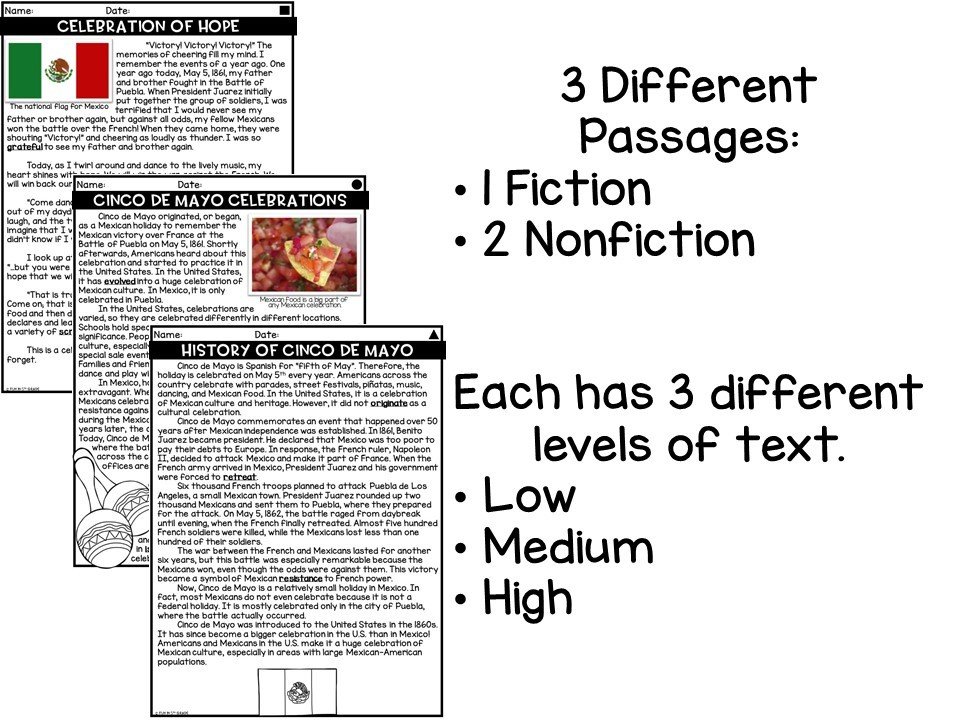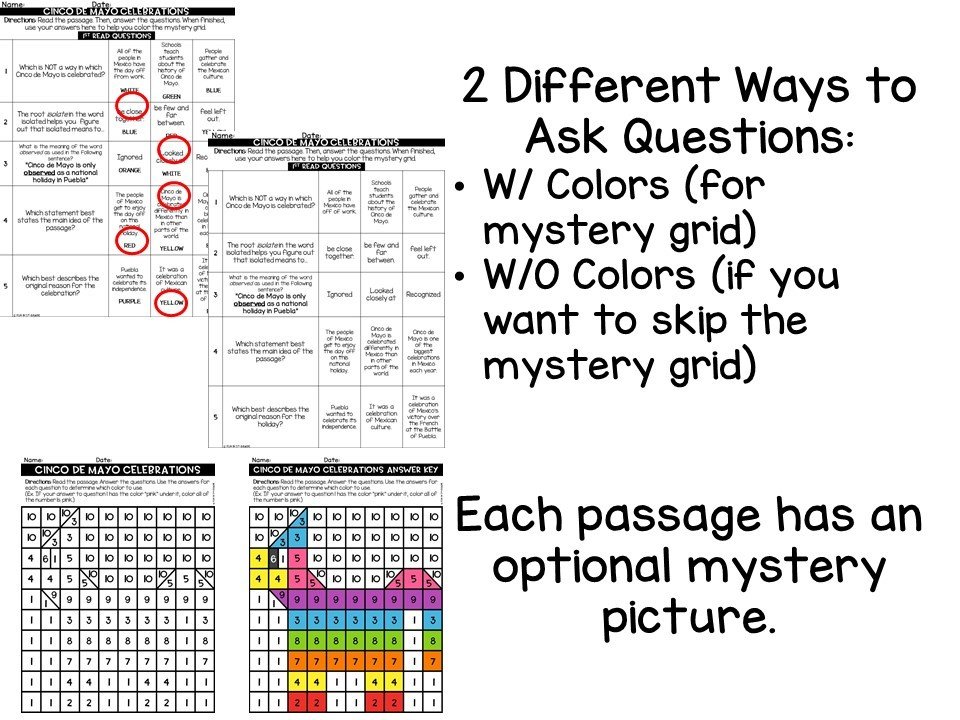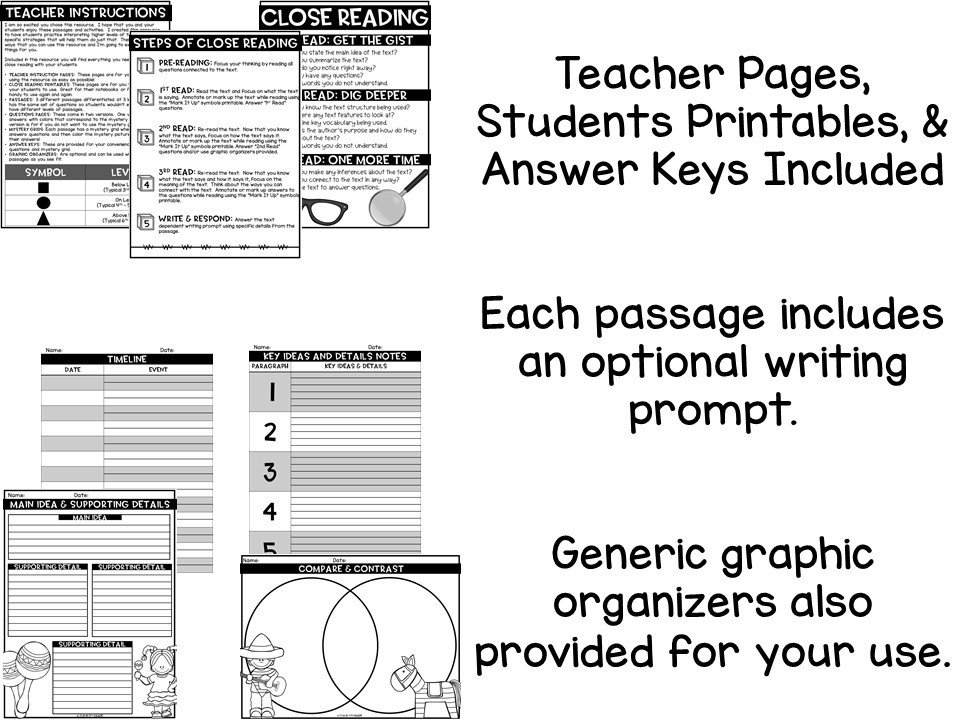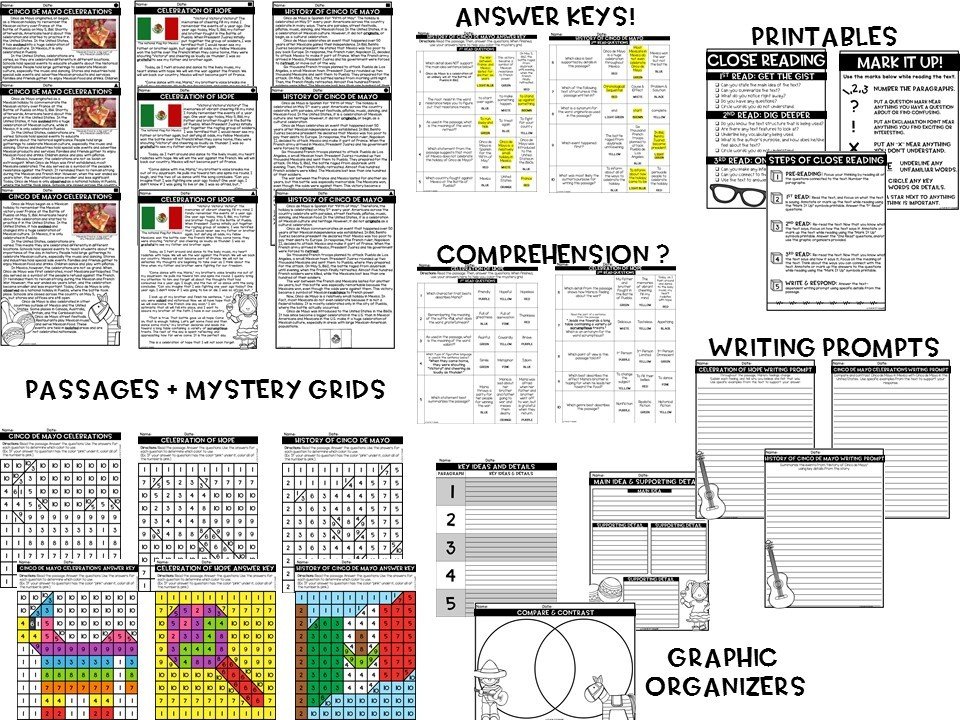 ***Please Note: Purchase of one item gives one teacher the license to use the resource in one classroom. To purchase additional licenses, please add them to your cart. Please read my
store policies
before purchasing. If you have any questions, please complete the contact form below and I will get back to you. Thanks!