Figurative Language Game Show (PowerPoint Game)
00029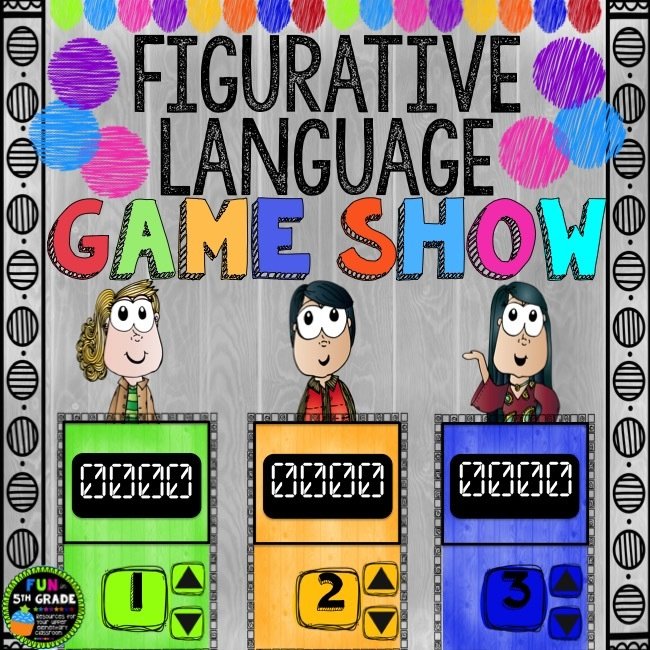 This Figurative Language Game Show PowerPoint Game is a FUN activity for you to use to review and for students to practice with! This game will make figurative language something students are EXCITED to do! My class CHEERS when they see this game in the plans. PERFECT for review!
✩Put students in up to 6 groups to play this Jeopardy style game! Review days can be dull and kids just don't listen. But if you tell them that they will play a FUN review game to test their new knowledge, they will make sure to be listening to your every word.
☆Test it before you buy it...especially if you plan to run this game on a MAC. Click here to test the sample file. MAC users please read the bottom of this description for more info.
I play this game a little differently. I like to have all students ENGAGED and REVIEWING every question. So, I do this by having them answer every question. One team chooses the category and amount. EVERYONE answers the questions with their groups and records their answer on their whiteboards. The team whose turn it is show me their answer and if correct, I award them the points. If incorrect, any team that has the correct answer can go for the steal and get the points for that question. Then the next team gets to choose the category and points.
✔ 25 Question Slides: various questions reviewing the given topic
✔ 25 Answer Slides: answers to the 25 question slides that link from each question to the answer.
✔ Game Board Slide: all question categories and amounts (click to go to a question and amounts will disappear as they are used)
✔ Scoreboard Slide: track points for each team with a WORKING SCOREBOARD!
✔ Buttons on EVERY SLIDE that will take you back to the game board or scoreboard.
✔ Reset Page buttons on the scoreboard and game board.
The categories and questions included are as follows:
TYPES: questions consist of definitions and students must identify type of figurative language.
ANALYZE: questions consist of a piece of figurative language and students must analyze what it means.
EXAMPLES: questions consist of examples of figurative language and students must name which type they are.
FIND IT: questions of a type of figurative language and 3 choices. Students must identify the choice that matches the type of figurative language in the question.
MIXED BAG: questions include a variety of questions types from the categories above.
☆PLEASE NOTE: You WILL NEED to enable macros for the presentation to work correctly. Instructions are included. Most computers ask you right when you open the file so it's super easy. If it doesn't, just follow the instructions in the "Instructions" PDF file included in the download.
☆This is a POWERPOINT file and can be used on any computer with Powerpoint. I have an interactive whiteboard and display it on that with no problems. Students love to come up and click on the categories!
☆, if you have any issues or problems after purchase, I have included my email to contact me so that I can help you get this FUN and ENGAGING game started in your classroom!
→Please test to make sure this game works on your computer by downloading the There seems to be an issue with buttons working correctly only with the MAC version of the most recent update to PowerPoint. So let me help make sure that it will work properly on your computer before you buy. Try the sample file and email me at angie@funin5thgrade.com if you have any issues. Thanks so much.
→PowerPoint version 2008 for MAC does NOT support the use of macros which is what this presentation uses to make the scoreboard and game board work. Please visit this site to see how to check this, if you are not sure.
→Please do not purchase unless you are ok with adding 3 fonts to your computer. Mac Powerpoint will not allow the fonts to be embedded. Instructions are included and I do tell you where to grab the fonts.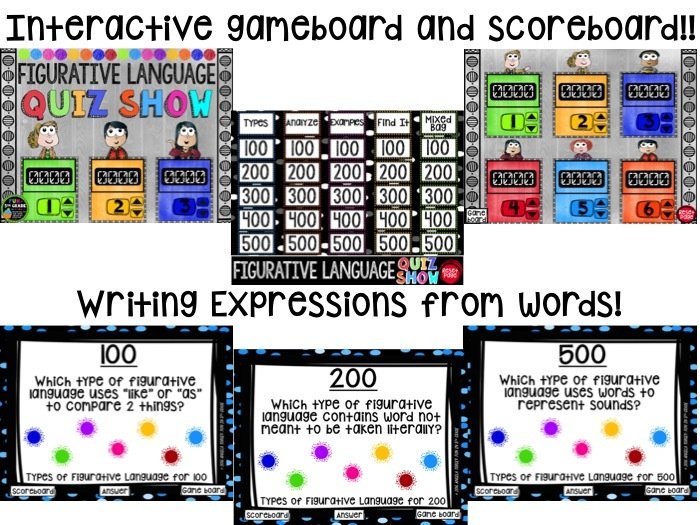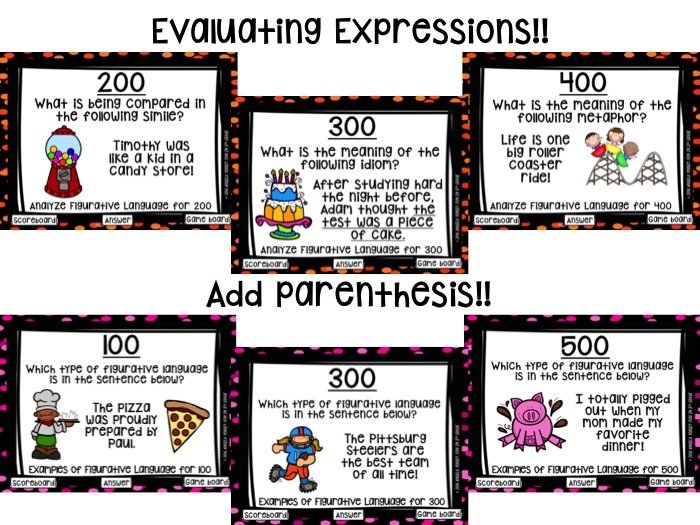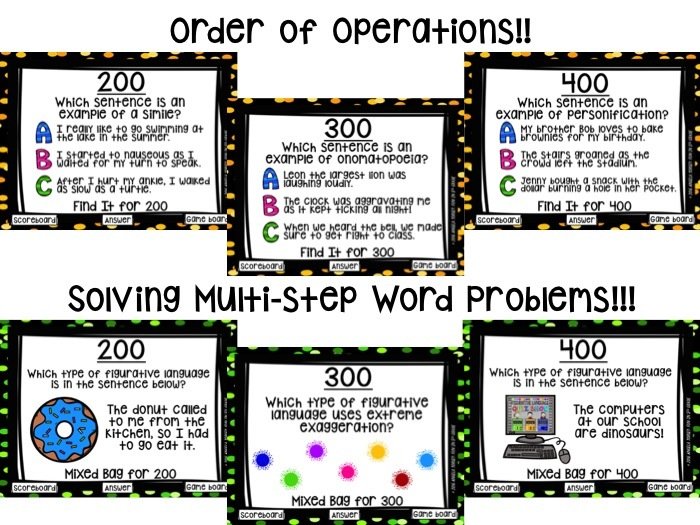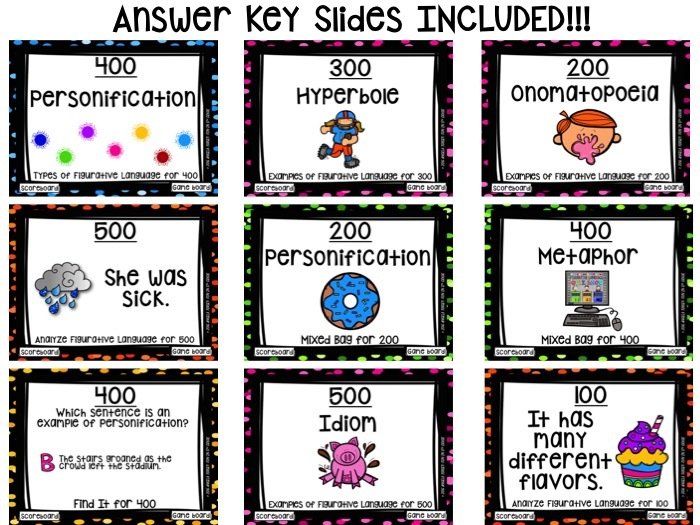 ***Please Note: Purchase of one item gives one teacher the license to use the resource in one classroom. To purchase additional licenses, please add them to your cart. Please read my
store policies
before purchasing. If you have any questions, please complete the contact form below and I will get back to you. Thanks!