ELA U-Know Bundle
00015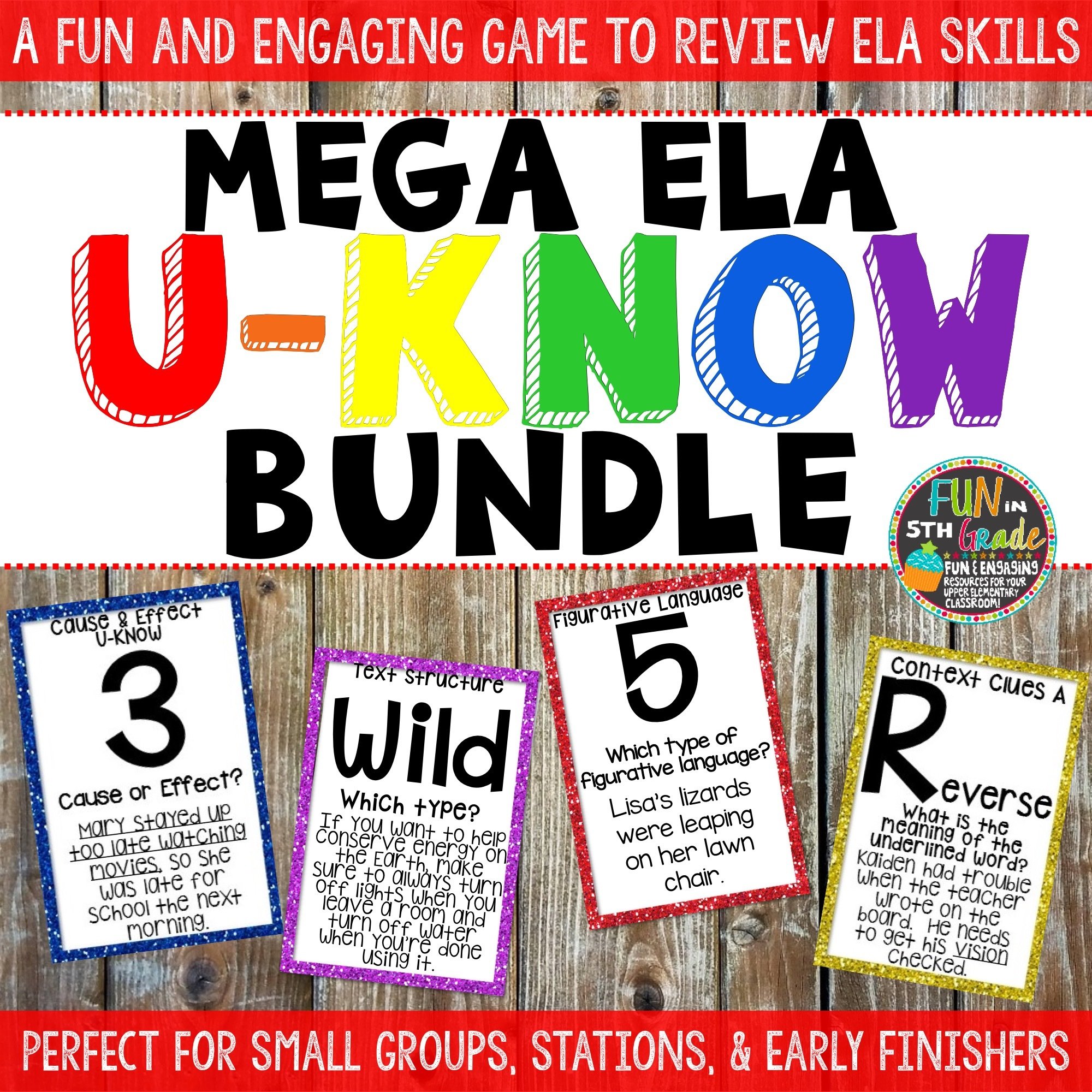 If you teach reading to grades 3-6 and your students LOVE games then this U-Know bundle is for you! Kids loving practicing their reading/ELA skills when they get to play U-Know!
These literacy games can make important concepts (Figurative Language, Vocabulary, Text Structure, Theme, Fact & Opinion, Synonyms and Antonyms, Author's Purpose and MORE) you need to teach fun for students to learn! THIS BUNDLE INCLUDES all of my ELA U-Know games...17 games in all!
Let them practice with these fun and engaging ELA games that will make the skills something students WANT to do! . Students will be begging to practice literacy topics with these games! I've had many students ask to play at recess and even lunch!
Who is this bundle for?

Teachers who want to review the ELA standards in a fun and engaging way
Teachers who do centers, stations, or small groups in the classroom.
Teachers who are looking for a consistent game to use in reading class for students to review. Teach the game once and use them all year!
Please purchase one license for each teacher using these resources. You can add licenses when you add the item to your cart by changing the quantity.
Author's Purpose (3 Types)
Author's Purpose (5 Types)
Cause & Effect
Context Clues (Set A)
Context Clues (Set B)
Critical Nouns & Verbs (Test Prep)
ELA Vocab Game (Freebie)
Fact & Opinion
Figurative Language
Greek & Latin Roots
Idioms
Prefix & Suffix
Synonyms & Antonyms
Text Features
Text Structure
Theme
Types of Sentences
What do you get in each set?

U-Know Cards (56 cards in each set)
"Types of Special Cards" Sheet
"Cheat Sheet" for differentiation
Direction Sheet
Answer Key
U-Know is a fun and engaging card game where students practice topics in a repetitive way. I also use U-Know in math stations throughout the year to spiral concepts for students. U-Know comes in MANY topics! So, once students learn the game, it will become a self-run station!
U-Know is played with students matching color/number to the card the previous player put down. Once they put their card down, they must read and answer. If correct, play moves on. If incorrect, player draws 2 new cards and play moves on. Students check answers with the included answer key.
***Feedback from Teachers***
"This will be great as a fun Friday review game for my middle school (5th-8th) resource room study skills classes. Glad to have found this bundle that covers so many skills! Thanks!"
"Awesome resource! I use it as a center activity. My students LOVE these games and have so much fun playing them!"
"These are perfect for centers when students could use a little extra fun practice on a skill! Not to mention, the kids love it!!"
"I used one of these games today...and the kiddos LOVED them. Great discussion and everyone was engaged. I can't wait to use the rest of the games! Thank you for your hard work!"
"This product is awesome! My kids like to take this out when they have extra time and play with other classmates. Not only are they having fun, but they are reinforcing skills learned!"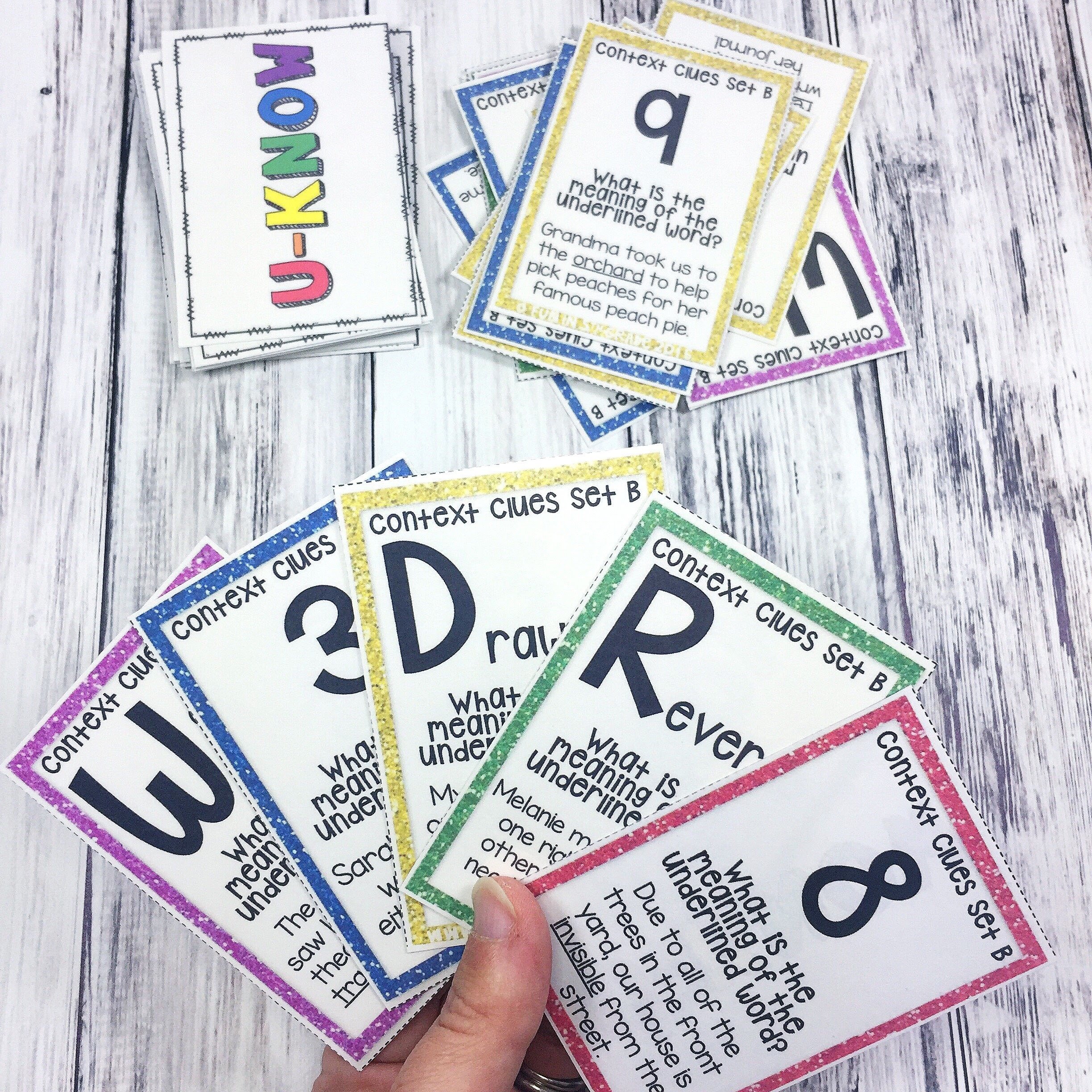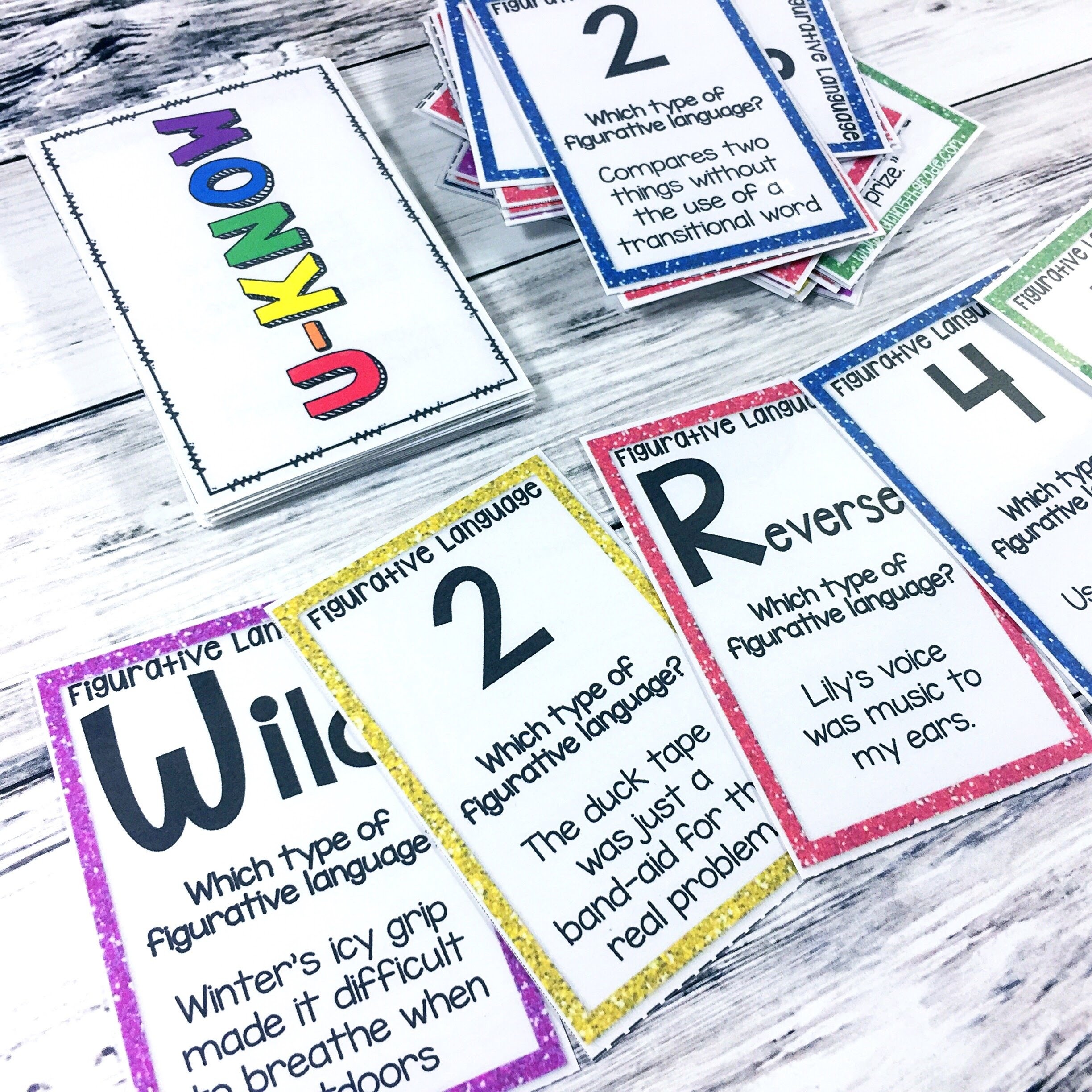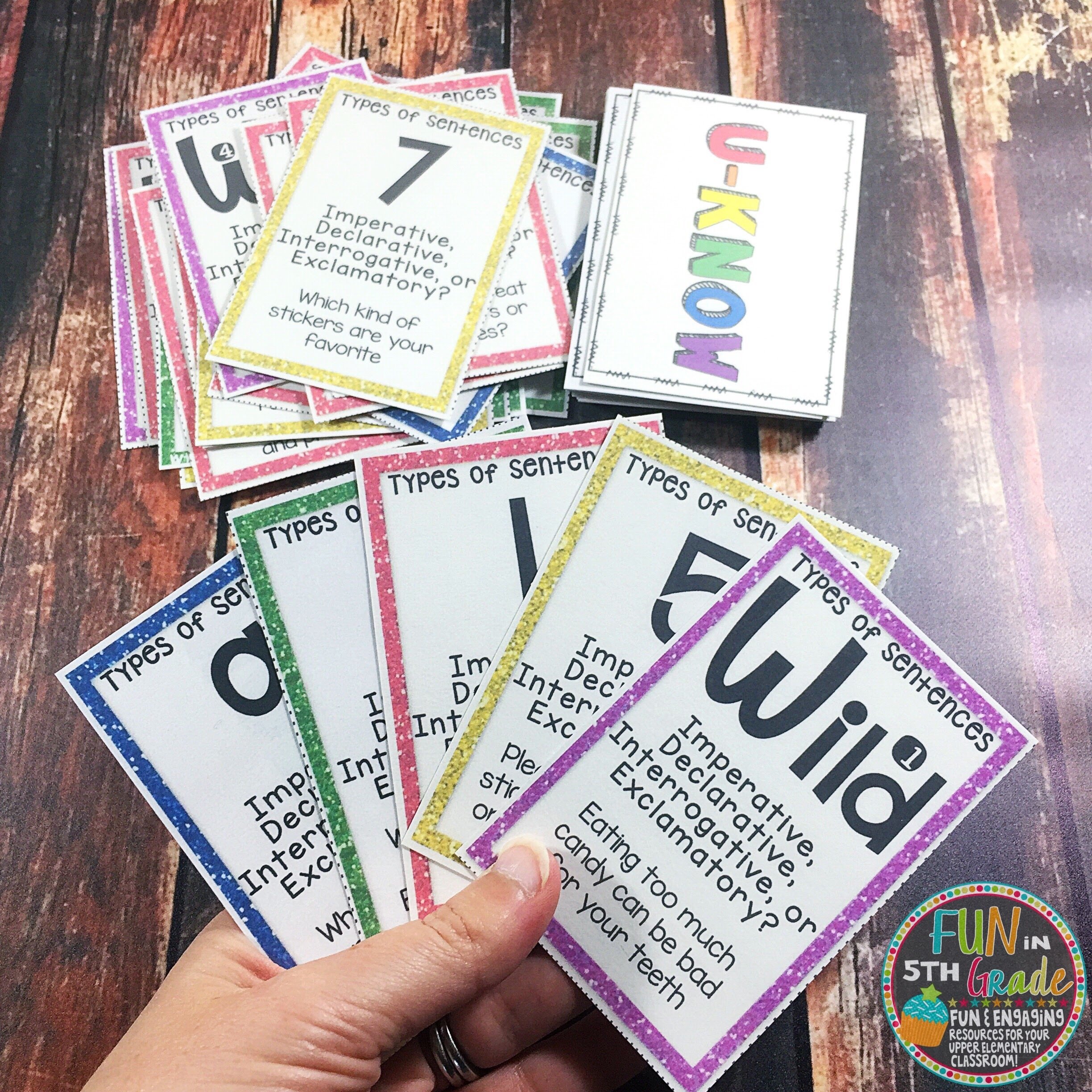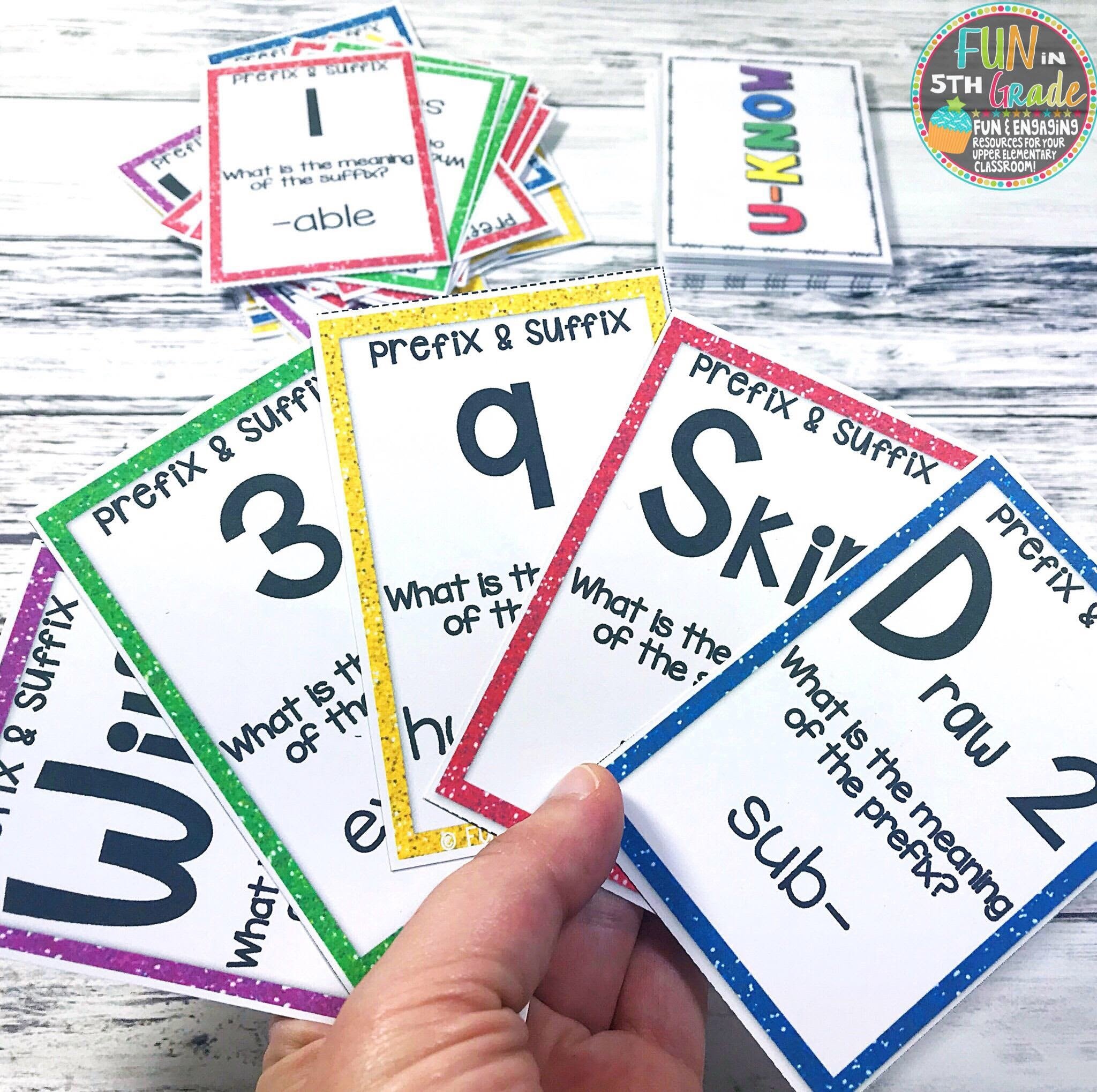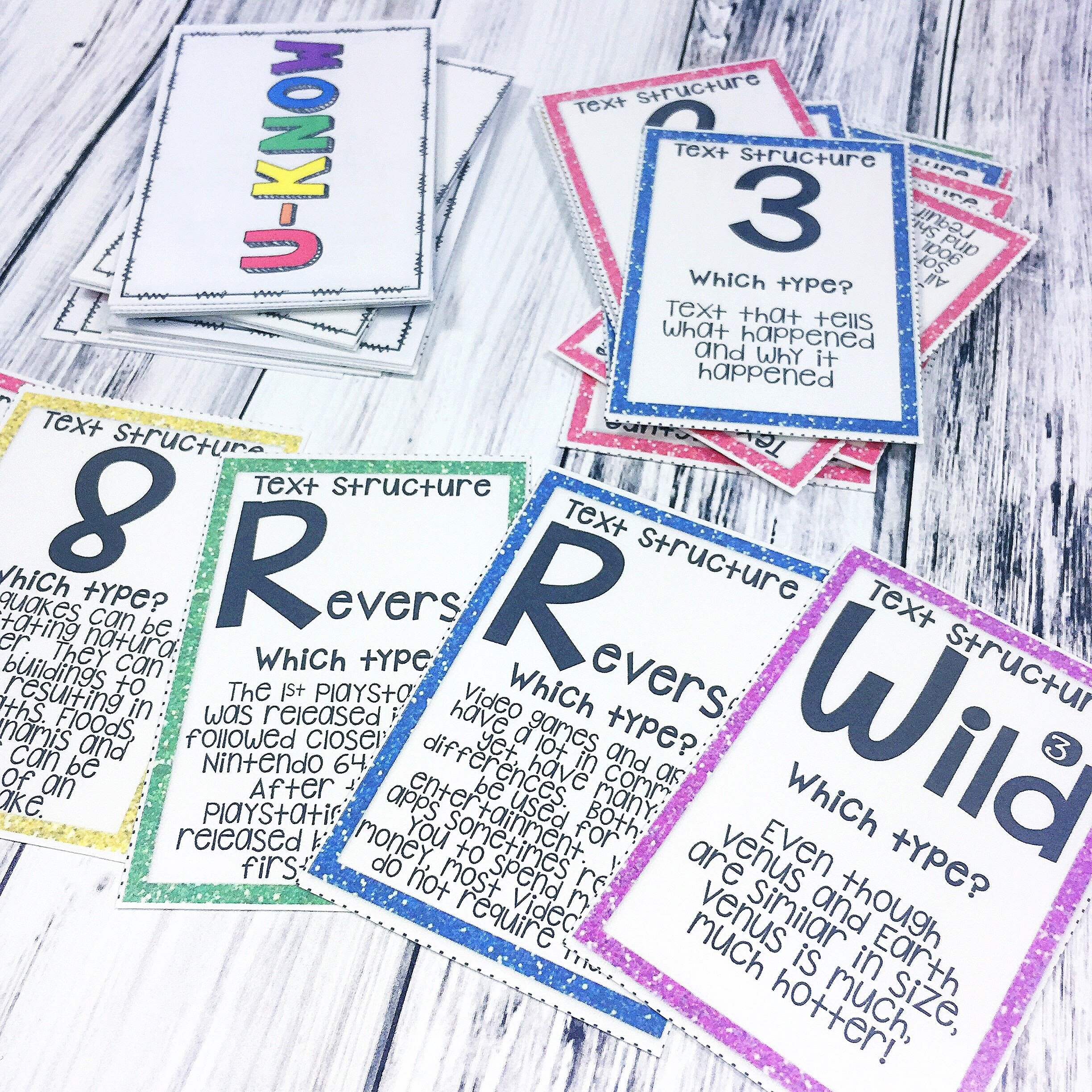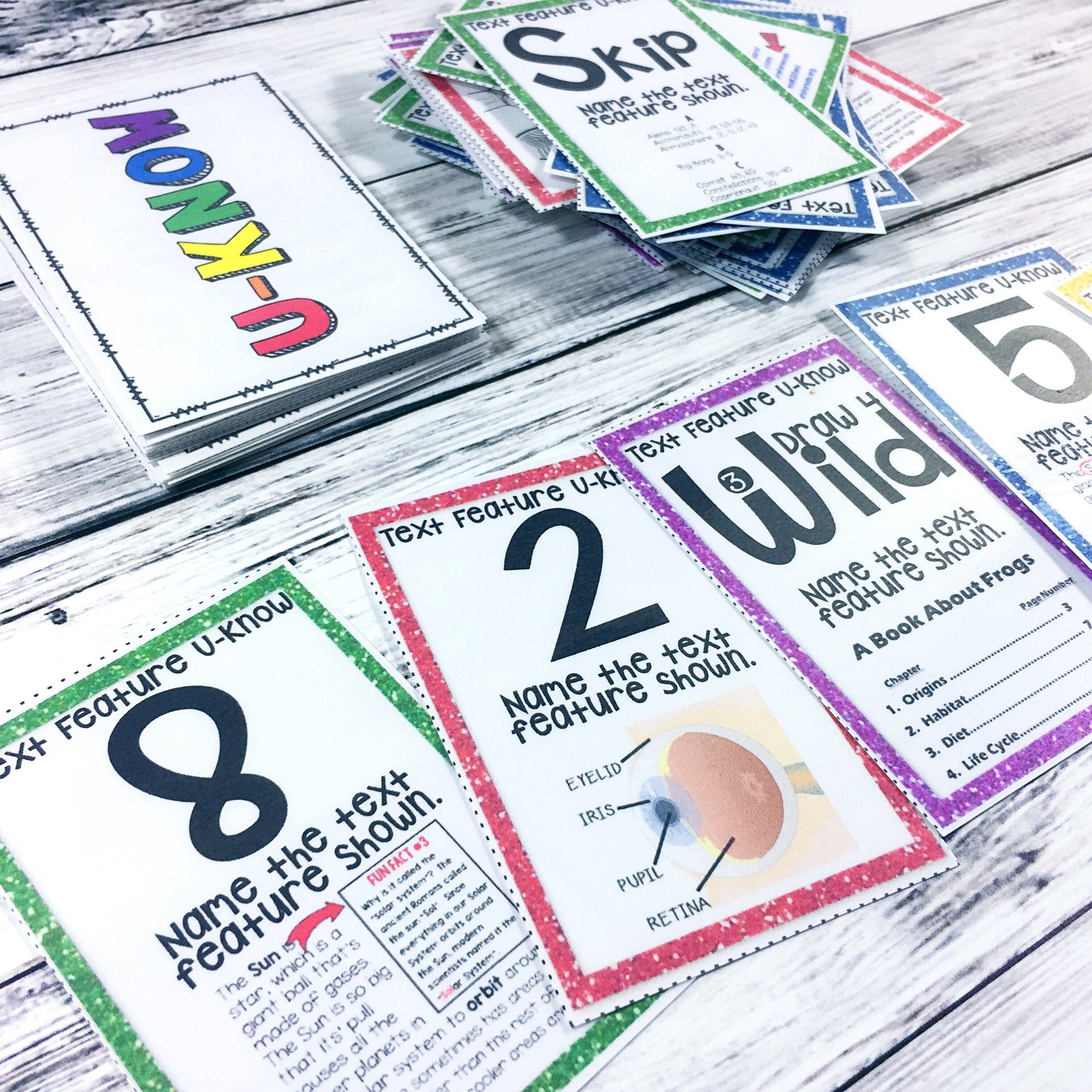 ***Please Note: Purchase of one item gives one teacher the license to use the resource in one classroom. To purchase additional licenses, please add them to your cart. Please read my
store policies
before purchasing. If you have any questions, please complete the contact form below and I will get back to you. Thanks!